Hello!
Thanks for visiting my blog. I have thought about starting a blog for silver + salt for quite some time. I have never taken the plunge because I wasn't sure I had the time to post regularly enough. Honestly, I'm still not sure about that one, but I decided I'm going to give it a try. There's a lot I have wanted to share with people about my jewelry, my inspiration and my experiences as a small business owner, but it was always more than fit in an Instagram caption. A blog seems like the perfect solution!
This first post comes near the 5 year anniversary of the birth of my brand and so I have decided to share with you a little bit about why I named my company silver + salt.
Back in 2009, I picked up a camera for the first time and began a 365 day self portrait project. During this project, I took my own photograph every single day for an entire year. It was the beginning of an intense, albeit somewhat brief love affair with photography and it was during this time that I realized that I was a creative person at heart. I realized that I needed to begin moving on from the corporate life I sort of fell into after college and into a field where I could make my living through creative expression.
As a photographer, I tried fine art, landscapes, family portraits, and shooting film, but I never quite found my niche. I still felt pretty tied to my computer and I wanted to do more with my hands.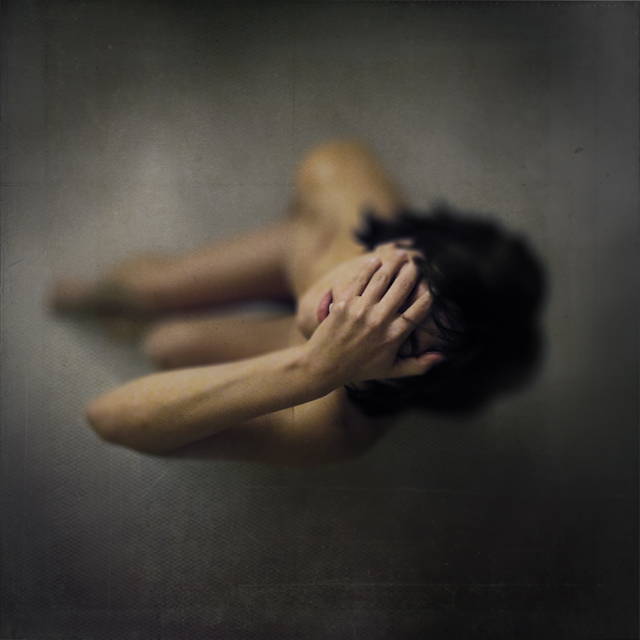 One of the images from my self-portrait project, titled "stargazer".
Around 2013, I decided to teach myself to make jewelry. Sitting at my kitchen table with a tiny torch and a bit of silver, a passion was sparked and it hasn't waned. Metalsmithing had everything I wanted from my creative life. I was *making* things - with my hands! I was bending metal and manipulating raw materials into something beautiful. It was magic.
After about a year of experimenting and learning, I was ready to take my work out into the world. I spent a lot of time trying to come up with a name for my line - trying variations of my own name, etc. But, I also knew that I wanted to eventually own a physical store and I just didn't want to name my shop after myself.
I spent a ton of time brainstorming - putting words together and trying to find something that fit. It felt right to try and come up with a name that paid homage to my photography days, since that was what initially helped me recognize that I was a creative person. I recalled that the earliest photographic prints were called salt prints and were made by coating paper with a solution of silver nitrate (silver) and sodium chloride (salt). That was it: silver + salt - a nod to my origin in photography and my home in metals.
There have been a few times that I have felt a pang of uncertainty about my chosen name. I've lost count of how many people have asked me to explain how I incorporate salt into the jewelry. And, I've had people say that they almost didn't come into the store because they assumed from the name that I didn't carry any gold jewelry. Earlier this year, I panicked thinking that the name was working against me and I thought about changing it. But, I realized that I can no more change my business name than I can change my own. It's part of who I am.
So that's the story! Thanks for reading this far and stay tuned for more posts soon!
---